Aron's Early Ice Report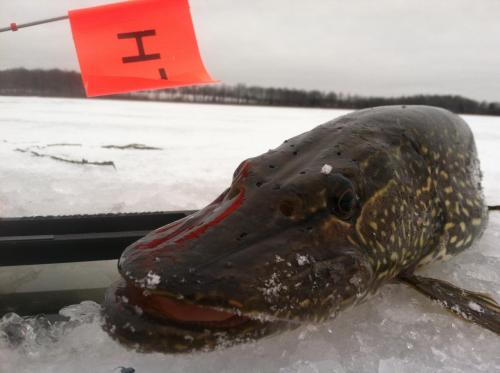 We're experiencing a late start to our ice fishing season in northern Wisconsin, but we're beginning to find some shallower, protected bays offering 6" to 8" of fish-able ice, and 1"- 2" of ice starting to form on most of the smaller lakes. Due to recent colder temperatures, some of the larger lakes are also skimmed with an inch or so at this time.
If you want to try some exploring, the key is to locate smaller, protected bays—especially if you can find ones that began icing over a couple weeks ago—they're most likely to have the thickest ice. Still, given our unseasonably warm weather, be sure to take your time and check the ice conditions carefully for yourself.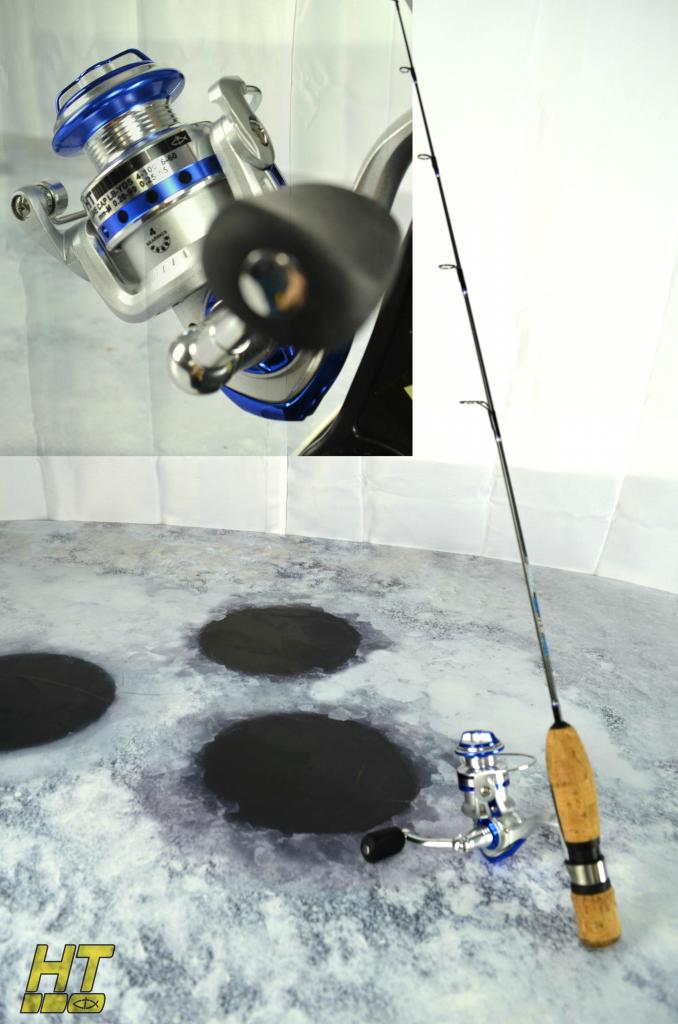 Where we have been able to get on, we've been finding bluegills fairly active in 5- 8' of water supporting green weeds. We've been keeping things light, using ultralight action rods, particularly the new HT ICE TEK PRO combos spooled with two pound mono. Our best producing lures have been the HT Marmooska and Marmooska Tungsten Dancers tipped with the new HT Ice Scentz spikes and wax worms. The new spike imitations have held their own next to the real wax worms!
Pike have also been fairly active. We've experienced some great action using Polar Tip-ups rigged with fluorocarbon leaders and circle hooks baited with sucker minnows. We placed these along the green weeds edges in 8-10' of water. A buddy of mine that just returned to the area after living in Texas for the past couple years jumped at the chance to go experience some early ice action and found himself plenty busy! He had the big battle of the day when he hooked a real nice pike on his HT Ice Tek combo spooled with 2 pound test and tipped with a Marmooska jig. What a battle that was! The Ice Tek combos super smooth drag system did a fantastic job handling the hard runs from the pike. All-in-all it was a great trip with plenty of action from both pan fish and pike.
We will be back on the ice over the next few days with clients in search of more great first ice action, but still have a few dates open if anybody is interested in some great early ice action in the Wisconsin north woods. Please feel welcome to contact me at Unlimited Trophy Outfitters, 715-413-0336 or check us out on-line at www.fishhuntuto.com.