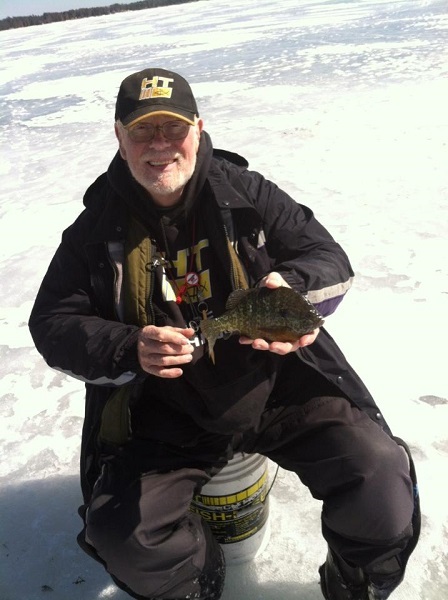 Born 3-10-80
Home Town: Charlotte, MI
Hobbies: Ice fishing, steel head fishing, hunting and holding down the recliner in front of the big screen TV while controlling the remote control.
Favorite Athlete(s): My Grandson: Brendan
Favorite Food(s): None is favorite, its all good…do I look like I'm starving?
Favorite Rod/Reel: HT Ice Blue Ultra-Light with an ice reel spooled with original yellow stren line, 2# and 4#
Favorite Bait: Original HT Marmooska tipped with spikes when fishing shallow, HT Marmooska Tungsten or Fiska tear drop with Maki plastics when fishing deep.
Favorite Type of Fishing: Anytime on the ice tight lining
Best Fishing Memory as a Child: Going behind our house fishing for carp on the Grand River
Best Fishing Moment: Teaching Brads boy Phillip my style of fishing and then watching him haul em in. The look on his face was priceless.
About Me: Married 44 years to the best cook I know. Retired from GM after 43 years. Hate the summer Love the winter.
Contact Him
924 Chads Way
Charlotte, MI 48813

Home: 517-541-3659
Cell: 517-712-5294